Wedding Disco & DJ Hire in Berkhamsted
Welcome to the website for Stardust Wedding Disco/DJ in Berkhamsted, Hertfordshire. Professional full time wedding and event DJ offering quality wedding disco, video disco, photo slideshow and venue mood lighting/ LED uplighting services for your wedding or event in Berkhamsted, Hertfordshire.
What can I offer you?
Professional full time experienced wedding and event DJ established since 1998.
I offer a friendly service with unlimitted planning and communication.
I offer a personal service, when you book me, it is me that will be your wedding/event DJ.
I am always suitably dressed to blend in at your wedding or event.
I am 100% reliable and always at your venue as early as possible.
I confirm all bookings in writing with a booking contract.
I only use professional grade sound and lighting equipment with a valid PAT certificate.
I carry backup of all major equipment.
I am fully insured with £5 million PLI.
I only use legally purchased music.
I have an extensive music library from the 1960s through to the latest charts.
I cater for pre-event playlists and of course take requests on the night.
Areas Covered in addition to Berkhamsted, Hertfordshire
Wedding Disco / DJ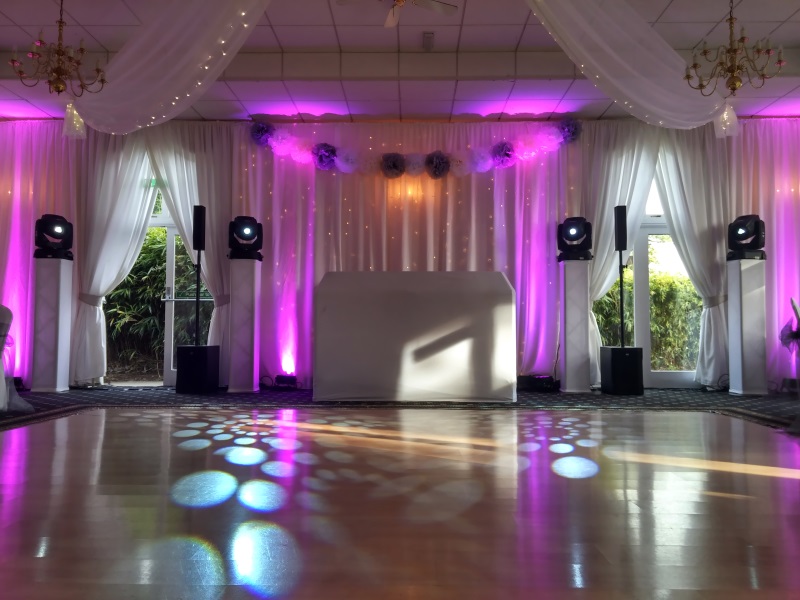 I can provide various sizes of wedding disco to fit in with your choice of venue in Berkhamsted, Hertfordshire.
All wedding disco setups include DJ booth, computer controlled intelligent lightshow, quality sound system and uplighting behind the mobile disco setup.
More...
Video Disco / DJ / Photo Slideshow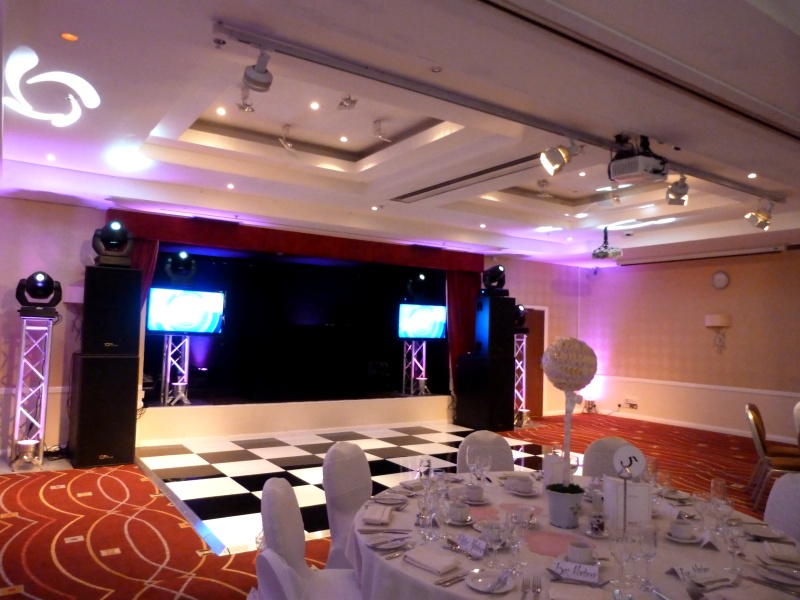 As an optional addition to the wedding disco service I also offer a video disco and photo slideshow service with the addition of TV screens which are used to display any combination of music videos, visualizations and photos in a slideshow.
More...
Venue Mood Lighting / LED Uplighting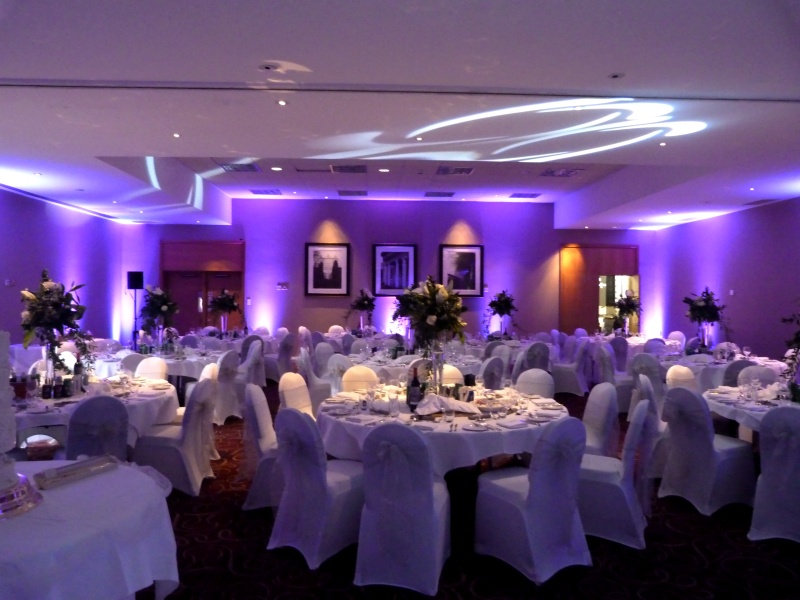 The venue mood lighting / LED uplighting service uses strategically placed LED uplighters placed around the perimeter of the function room to uplight the venue walls and features in a color (or colors) of your choice to compliment your chosen color scheme.
More...